| | | | |
| --- | --- | --- | --- |
| Premier Zakayev - "Dokku Umarov will appear in Syria" | | | |
Tuesday, 04 June 2013 21:23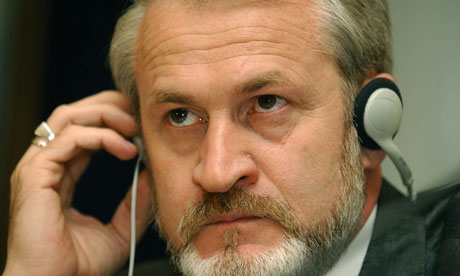 Couple days ago, FSB-agent Movladi Udugov posted video-material where Dokku Umarov was declared to be dead. Journalist rushed to contact with Premier Zakayev who told the media that Dokku Umarov is still alive and getting ready to travel to Syria. According to Mr. Zakayev, Dokku Umarov is preparing for another FSB-project which will include his disappearance in Dagestan and later appearance in Syria. 
To transfer Dokku Umarov to Syria will help Russia to turn the Western powers against the rebellion in Syria and bind with Assad, Kremlin believes. Akhmed Zakayev also states that Dokku Umarov was held in Russian forces' hands before and escaped surprisingly to declare of Caucasus Emirate in 2007? Then Umarov, Udugov and Astemirov tried hard to make Ichkerian leaders to change the governments' status to Caucasus Emirate, but it did not help.  
"All of my statements are proven with the information which we receive not directly from Putin's circle but from those authorities who make changes in projects in the North Caucasus. So far we had not had any information that has not been approved later. Umarov must make a statement from Syria or for the event of Geneva Convention, or after," said Premier Zakayev.
ChechenCenter.info